Cash Back Offer/Gift Voucher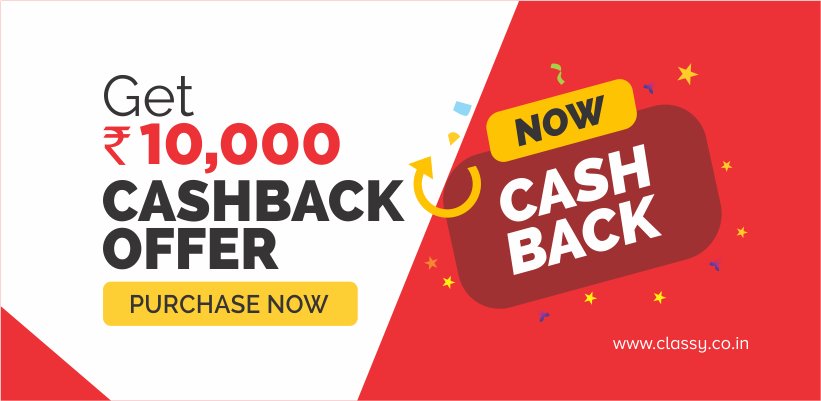 Eligible only on First Purchase of Rs. 50000 & Above

Every customer is entitled to get Rs. 5000/- Gift voucher x 2 Nos= 10000/- on their first purchase above Rs. 50000/-

Customer can buy any product and will get the Gift voucher that can be used to redeem on Next purchases!

On Successful Purchase the customer will recieve the Gift Vouchers on their Registered Email IDs.

The gift vouchers can be redeemed on Next Purchases.

This is a Limited period offer!!